Just read Ivanka new maketing idea to the wedding couple on twitter. 
Will she bring this to Chicago soon?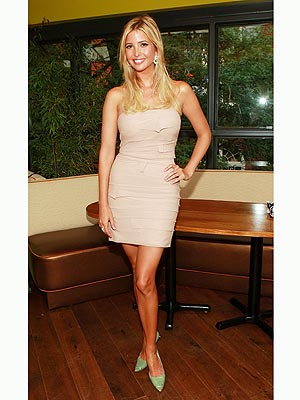 Evan Agostini/Getty
Ask any man, and even the coolest among them will cop to being nervous about planning his own engagement. Newlywed Ivanka Trump is hoping to simplify the process with her just-launched New York Proposal Package. "We understand how challenging it can be for men to not only shop for a ring, but plan the perfect way to pop the question," said Ivanka, who in turn pledged, "We will plan everything: all he has to do is ask!" With the purchase of any diamond engagement ring at Trump's Bridal Bar in her Madison Avenue boutique, clients are entitled to a complimentary one-night stay at the Trump International Hotel & Tower, or the new Trump SoHo (opening February 1st), both in Manhattan. The couple can also expect to be greeted with champagne and one dozen long stemmed roses waiting in their suite, as well as a romantic 3-course dinner (and more champagne!) at either hotel's restaurant, capped off with breakfast in bed the following morning. Prices at the Ivanka Trump Bridal Bar start at $800.