My good friend Kris of Elegant Videos by Kris, fellow Master Wedding Vendor  and the Videographer I used for my daughter's wedding, posted this on her website as advice during the down economy.
Tips for Brides:  Brides On A Budget - How To Save Money On Wedding Videography
As a professional videographer for over 20 years, I get frustrated when I hear others (not in the videography business) give advice to brides on how to save money on wedding videography!  Having a friend videotape your wedding or totally skipping videography is not the way to save money!   Married women confirm this in the WEVA Nationwide Survey of Brides (the only survey of brides done AFTER the wedding regarding their wedding video).  Read the WEVA survey in its entirety.
The Wedding & Event Videographers Associational, International (WEVA) decided to address the current economic situation of our industry.  As the WEVA Public Relations Chairperson, I worked with the committee to come up with some money tips for those who need to scale back due to the current recession.   
 Read the entire WEVA News Story here
WEVA PR Committee Addresses The Current Economic Situation of Our Industry
May 07, 2009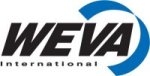 Sarasota, FL - The present economy is impacting the way our industry does business…even weddings are not immune from some of the effects. Recently in the majority of the Bridal Media there have been numerous articles and shows devoted entirely to "saving Brides money". This type of promotion is not new, but with the current state of the economy, there is certainly more emphasis on this subject not only for weddings, but everything from grocery shopping to purchasing big-ticket items.

"This is an important issue every one of our members and in fact to all wedding professionals," states Dan Argenas, WEVA Director of Association Communications. He goes on to say, "Our PR Committee has done an amazing first step in educating couples when they are searching for a videographer. It is important that we get the message out there and this will give us some excellent ammunition when speaking with the Bridal
Media in behalf of our industry."

For example, one suggestion by a bridal consultant in California was to have a friend or relative of the Bride/Groom shoot the entire wedding day with a video camera, then hire a professional to edit the footage. Those of us in the industry know this is equal to a "disaster waiting to happen".
However, just the fact this was mentioned in a mainstream media source warranted WEVA's concern of the ramifications it could have on our industry and more importantly on how the brides thought about choosing to do their wedding video.

The WEVA PR Committee went to work to draft a couple of tips for the media. The PR Committee members are Kris Malandruccolo of Elegant Videos by Kris, Steve Moses of Vantage Point Productions, Mike Nelson of Remember When Films and Al Ritondo of Personal Touch Video. There were a number of factors considered as the wording of the release was discussed, debated and finally completed. First was the obvious point that many couples are looking very closely at their budgets and in some cases, reworking them. Many videographers have already adjusted and re-worked packages and services, and adjusted their packages to coincide with this issue. Taking this into account the Committee looked at what could be done to minimize the effect on the finished product/wedding film, while offering some money-saving tips for the couples. The other factor was that a recent WEVA survey shows that Videography becomes much more important to a couple AFTER they are married and that almost half of those couples who did use a family friend or a relative regretted it. Following is a summary of the Committee's response.

Brides On A Budget: How To Save Money on Wedding Videography

We understand that the current economic conditions are making everyone look twice at their wedding budget. We would also like to offer a couple of money-saving tips to all WEVA members to communicate to their couples when they are considering their services as a professional videographer.

First, as our national survey shows, there is no substitute for a professional videographer. Half of those surveyed who had a friend or relative record their wedding would tell you, DON'T! Your wedding is too important a day to leave in the hands of well-meaning friends and amateur videographers. There is no
"take two" on your wedding day and it must be captured correctly the first time. Their advice: Invest in a professional. If your couples are looking for ways to reduce their videography budget, one way is by reducing the total hours of coverage. For example, the videographer can start the coverage at the ceremony instead of the pre-ceremony coverage at a Bride's home. The hours of coverage at the reception could also be reduced, especially if all the key events are completed early. Another money saving tip is to suggest a "documentary" style of editing as opposed to an "artistic" style of editing. Artistic and cinematic editing involves more hours to edit, so that will add to the cost of the package.

Where should one begin to search for a professional videographer? Ask their family and friends for a
recommendation. Videographers can also be found on the Wedding & Event Videographers Association, International (WEVA) website (www.WEVA.com). Once there, click on the Brides Guide tab on the left. While there, look at the WEVA Nationwide Survey of Brides, which is the only survey of married brides. This survey shows that 98% of married brides recommend that future brides get their wedding videotaped. Let a WEVA member capture the emotion of your wedding day so you can share it with future generations to come!
For those of you looking for a great videographer let me post her BIO so you can see all her professional accomplishments, that testifiy to the fact that Kris will make all your pictures " Moving Mermories."
Biography
Kris Malandruccolo, an international award-winning professional videographer from Chicago, has owned and operated Elegant Videos by Kris for 20 years. Kris is a 2007 WEVA Hall of Fame Inductee. Kris is the Public Relations Chairperson for the Wedding & Event Videographers Association International (WEVA). She is past-president of the Illinois Videographers Association. Kris is the only videographer to earn the title of Master Wedding Vendor through the Association of Bridal Consultants. Kris, an award-winning columnist, is a contributing editor and The Reel Deal columnist for EventDV magazine. Kris writes for other publications as well. Kris was selected to the 2005 EventDV All-Star Team of "Top 25 Videographers in the World" for her profound influence in the video industry. Kris is an international speaker and has spoken at various associations and national conventions across the world promoting the power of video.